Services
Individual Counseling
I work with a range of clients that present a variety of unique circumstances. However, there is a common thread, they are not reaching their full potential.
During our initial meeting,  we will discuss your specific areas of concern as well as assess if we are the right client/therapist fit. From here, we will be able to create your personalize treatment plan and discuss how it can best work into your day-to-day life.
Online Counseling
Online services may be beneficial to you if:
 you live outside of the Columbus, Georgia area
 you physically cannot drive to my office
 your time is limited i.e. you only have your lunch break available
Support Groups for Adults 18 years and older
1. Family and Friends Of Those Who Have Been Sexually Assaulted
Do you have a friend or family member who was sexually abused? Do you ever wish that you knew how to help?   Do you feel angry about the abuse that your friend or family member suffered?  Have you done all you know how to do to help?  This class will offer support and education for you.  Help is here.
2. Lady Vets who have served their country in the warzone
Did you serve your country in the warzone?  Do you wish that you knew how to manage the negative thoughts about yourself?  Do you feel angry and depressed about what you have experienced?  Have you done all that you know how to do and it seems like it is not enough?  This group will offer support and education for you.
Please call or email me to inquire about these groups.  
Online Sessions Available: I use the online therapy via Counsol.com. Counsol.com offers clients secure live online video counseling.
Treatment Specialties: click here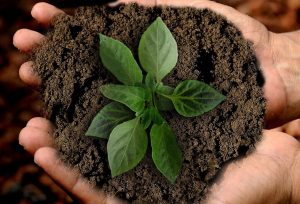 "Part of the healing process is sharing with other people who care."

Jerry Cantrell
Rates & Insurance
Rates:  First Session:  $120.00  Average Session Fee: 85.00
Group Session Rates:  $25.00 per session
Insurance:
BCBSGA
Aetna
Tricare
Cigna
I also accept private payments if you choose not to use your insurance or if you do not have insurance.
Cash, check, money orders, credit/debit cards, and insurance benefit cards are accepted.
Services may be covered in full or in part by your health insurance or employee benefit plan. Mental Health and Substance Use Disorder Coverage Parity laws require most health plans to apply similar rules to mental health benefits as they do for medical/surgical benefits. Please check your coverage carefully by asking the following questions of your insurance provider:
Do I have mental health insurance benefits?
What is my deductible and has it been met?
How many sessions per year does my health insurance cover?
What is the coverage amount per therapy session?
Is approval required from my primary care physician?
---